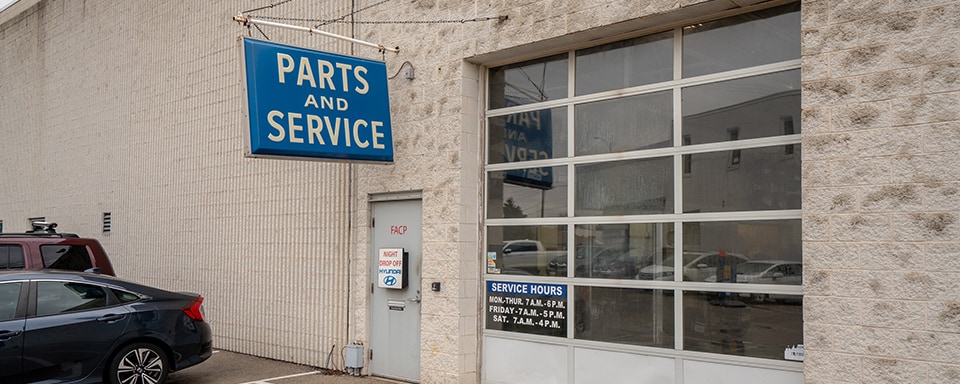 Hyundai Service Center Near Me Des Plaines, IL
Looking for a Hyundai service center near you in the Des Plaines, Chicago, Arlington Heights, and Naperville areas? At AutoNation Hyundai O'Hare, we make servicing your vehicle an easy, convenient, and worry-free process. Whether you are coming in for scheduled maintenance, warranty work, or more extensive repairs, you can rest assured knowing your Hyundai will be in the hands of our expert technicians. By using only Hyundai-specific parts, fluids, and equipment in servicing and repairing your vehicle, your Hyundai will maintain the quality and feel that you fell in love with from day one.
To get started you can schedule service online or give us a call at 847-346-0144.
Why Choose AutoNation Hyundai O'Hare?
Here at AutoNation Hyundai O'Hare we employ only the most knowledgeable and experienced Hyundai-certified technicians to service your vehicle. In a way, you can think of our technicians as doctors for your Hyundai. When you go in for a health checkup, you trust that your doctor has the knowledge and equipment to diagnose and remedy any problem. At AutoNation Hyundai O'Hare our certified technicians take a similar approach in servicing and repairing your Hyundai.
Our Hyundai doctors are also well-equipped for any task, big or small. Just like how you would not want some cheap, off-the-shelf equipment diagnosing you at a doctor's office, we do not believe in using generic tools or parts when servicing your Hyundai. Our expert technicians have access to the latest exclusive Hyundai software updates, diagnostic tools, and service records, ensuring every vehicle is maintained and repaired in the correct way and to the latest Hyundai standards. Take a peek inside the "operating room" at AutoNation Hyundai O'Hare, and you will find only the best tools and parts engineered to work exclusively with your Hyundai.
When you have service done at AutoNation Hyundai O'Hare, our database maintains a history of your vehicle's repairs, even if it's as simple as a tire rotation. Having your vehicle's complete service history on hand helps us determine what is needed next, which is one less thing you have to worry about. You will not find these tools and technologies at any regular vehicle repair shop. From basic Hyundai maintenance to a Hyundai air conditioning service, our service team is equipped to handle it all.
Service Dept. Hours
Monday - Thursday

7:00 AM - 7:00 PM

Friday

7:00 AM - 6:00 PM

Saturday

7:00 AM - 4:00 PM

Sunday

Closed
AutoNation Hyundai O'Hare Service Center Amenities
AutoNation Hyundai O'Hare wants to make your service experience as comfortable and stress-free as possible. When you arrive at our service center, you will be greeted by one of our professional service advisors. They will go over your scheduled service, give you an estimate on how long it will take, and answer any additional questions you may have. While your vehicle is being tended to, you have two options. First, you may simply enjoy our premium waiting area which features:
Comfortable lounge seating with magazines and a TV
Free Wifi and outlets to charge your electronic devices
Free snacks and beverages
Hyundai accessories for sale
We know your time is valuable. If your vehicle needs more extensive service, or you need to be somewhere else, we can arrange a loaner vehicle for you to use. At AutoNation Hyundai O'Hare, we hope to make servicing your vehicle less of a chore by providing you these convenient options.
Hyundai Maintenance & Repair
Looking for a trusted Hyundai maintenance and repair specialist near you in Des Plaines, IL? Our service center offers a wide range of Hyundai maintenance services. Proper vehicle maintenance is a critical part in prolonging the life of your vehicle. That is why the team at AutoNation Hyundai O'Hare is here to help. Below you will find more information on available Hyundai maintenance and repair services. Some of our most popular services include:
---
Your privacy is important to us.
AutoNation Hyundai O'Hare takes your privacy seriously and does not rent or sell your personal information to third parties without your consent. Read our privacy policy.